Ace of Spades Throwing Axe (3rd Generation)
Regular price

$114.95 USD

Regular price

Sale price

$114.95 USD

Unit price

per
NO MORE DROPS

Our ultra-thin profiled blades help you stick the axe to the board every time. No more worrying about your arm strength!
STOP SHARPENING

Ready to throw out of the box! Stop wasting time sharpening hardware store hatchets and camping axes, WATL axes are built for throwing.
GOODBYE WRIST FATIGUE

Ranging from 1.9-2.5lbs our perfectly balanced axe lineup will have you throwing for hours. Average Ace of Spades Weight: 2.35lbs

Weights may vary as axes are made by hand.
"I've had several friends throw my axe and buy their own."

- Arthur T.

UNIQUELY PATENTED FOR AXE THROWING AND THE MOST POPULAR CHOICE ON THE WATL LEADERBOARDS
OUR BEST ACE YET
Thinner Blades Than Generation 2

Increased Bevel Width to 7mm Average
EFFORTLESS ACCURACY AND STICKABILITY
The Ace of Spades is specifically engineered for axe throwing, boasting a thin and sharp profile that allows you to effortlessly stick your axe in the target every time. Its straight-handle design ensures precise throws, enabling you to hit the bullseye with pinpoint accuracy.
UNCOMPROMISING QUALITY AND DURABILITY
Crafted with meticulous attention to detail, this throwing axe features a high-quality straight 17" American Hickory wood handle that not only offers an easy release for increased accuracy, but also enhances its durability. The carbon steel head is built to withstand rigorous use, ensuring long-lasting performance and countless memorable throws.
TRUSTED BY CHAMPIONS
The Ace of Spades is the go-to throwing axe for some of the world's top axe throwers. With its handmade construction and adherence to the official World Axe Throwing League ® rules, this throwing axe has earned its place in the hands of champions. Join their ranks and take your axe throwing skills to new heights.
AXE SPECIFICATIONS
Head: 1045 Carbon Steel

Handle: American Hickory
Blade Finish: Brushed Steel
Handle Finish: Clearcoat Varnish
Handle Length: 17 in
Approx. Blade Length: 3.93 in

Approx.

 

Head Weight: 1.70 lbs
Approx.

 

Total Weight: 2.35 lbs
Sheath Included: Yes
Please note: These measurements are approximations and differences may be present due to the manufacturing process.
How To Throw The Ace of Spades
Please note: Shipments to the UK & countries outside of North America may have local import duties/taxes charged on purchases.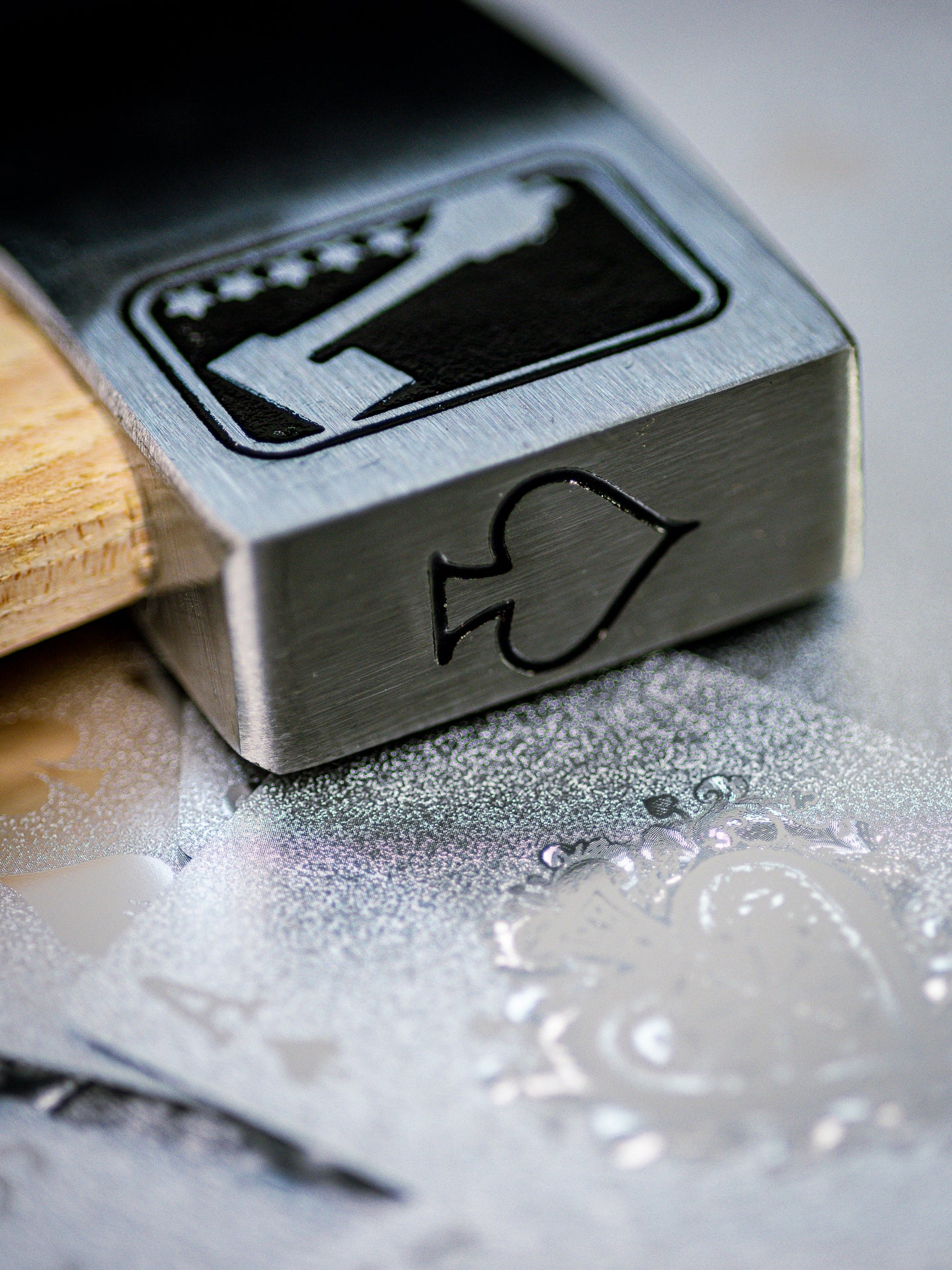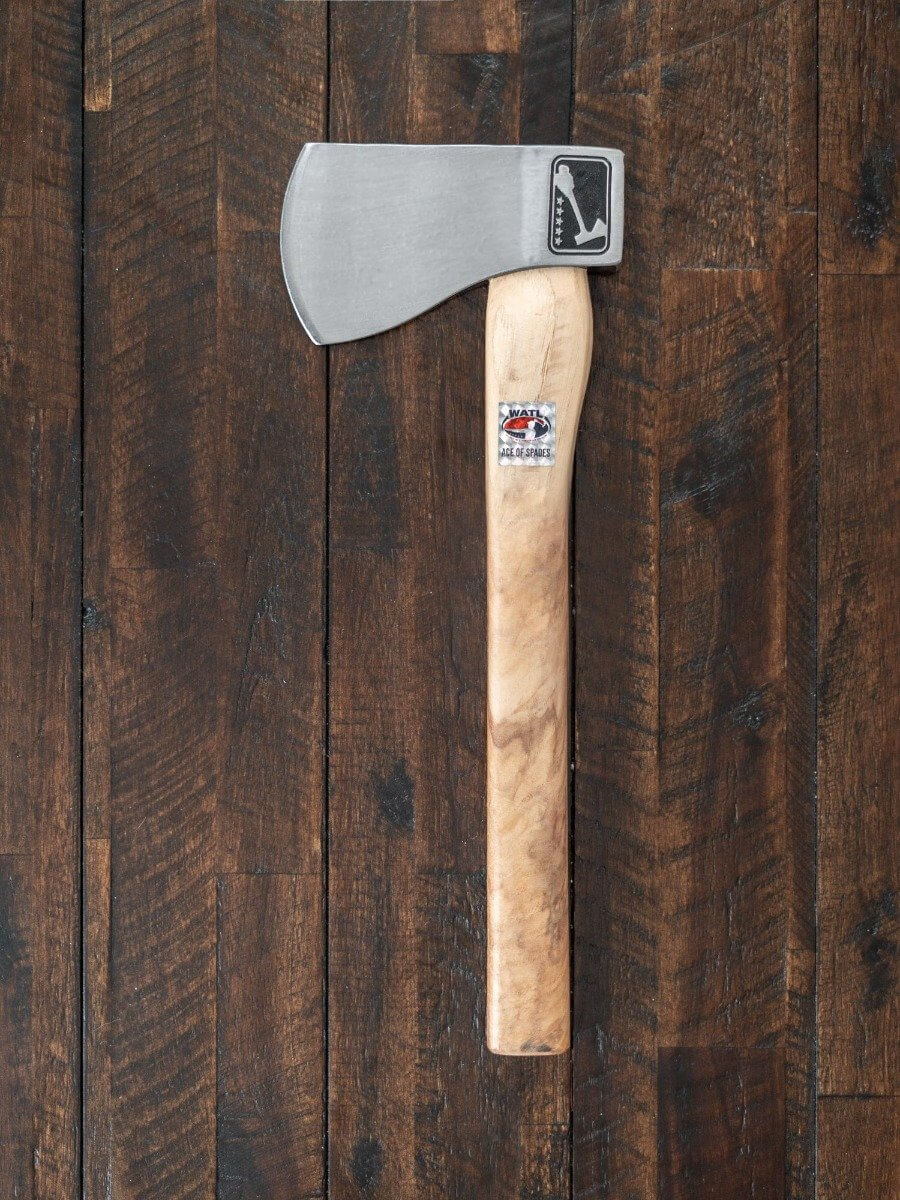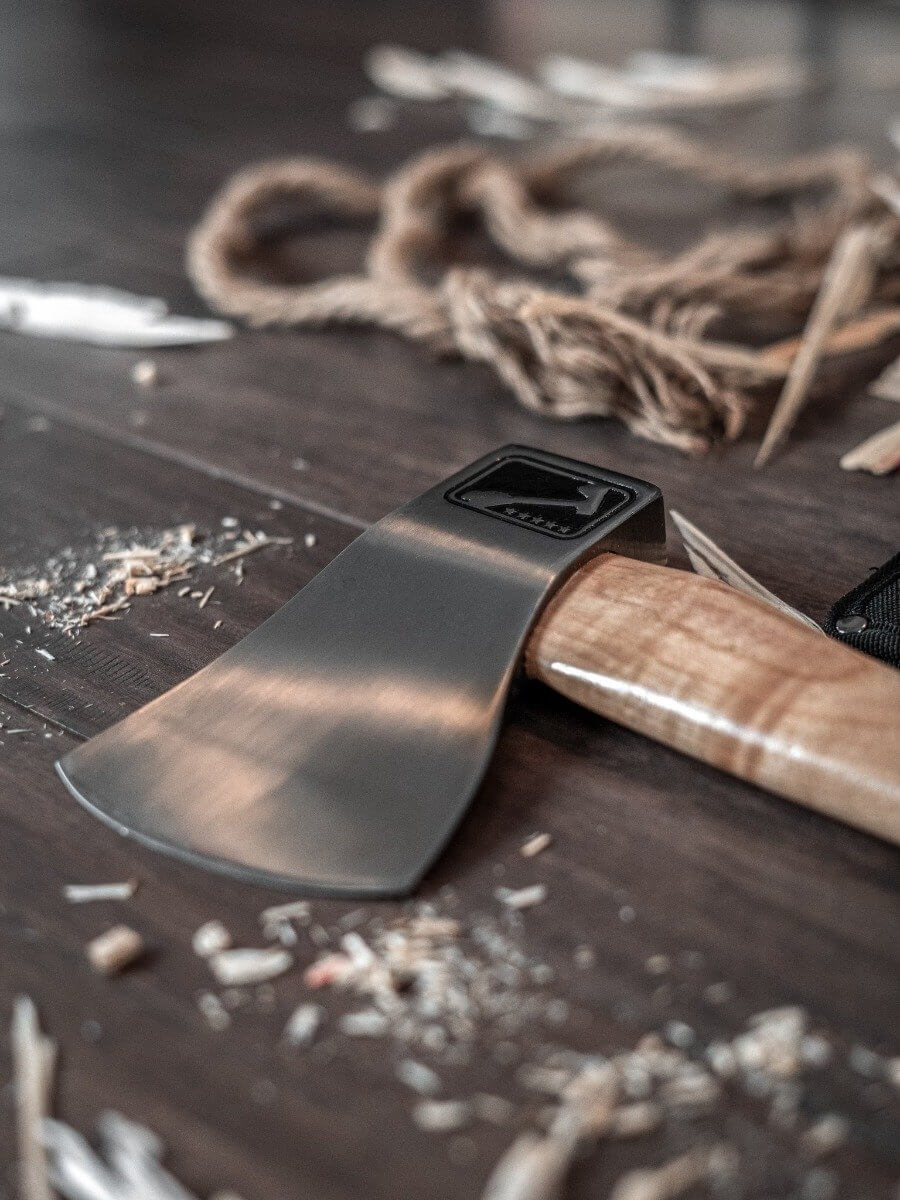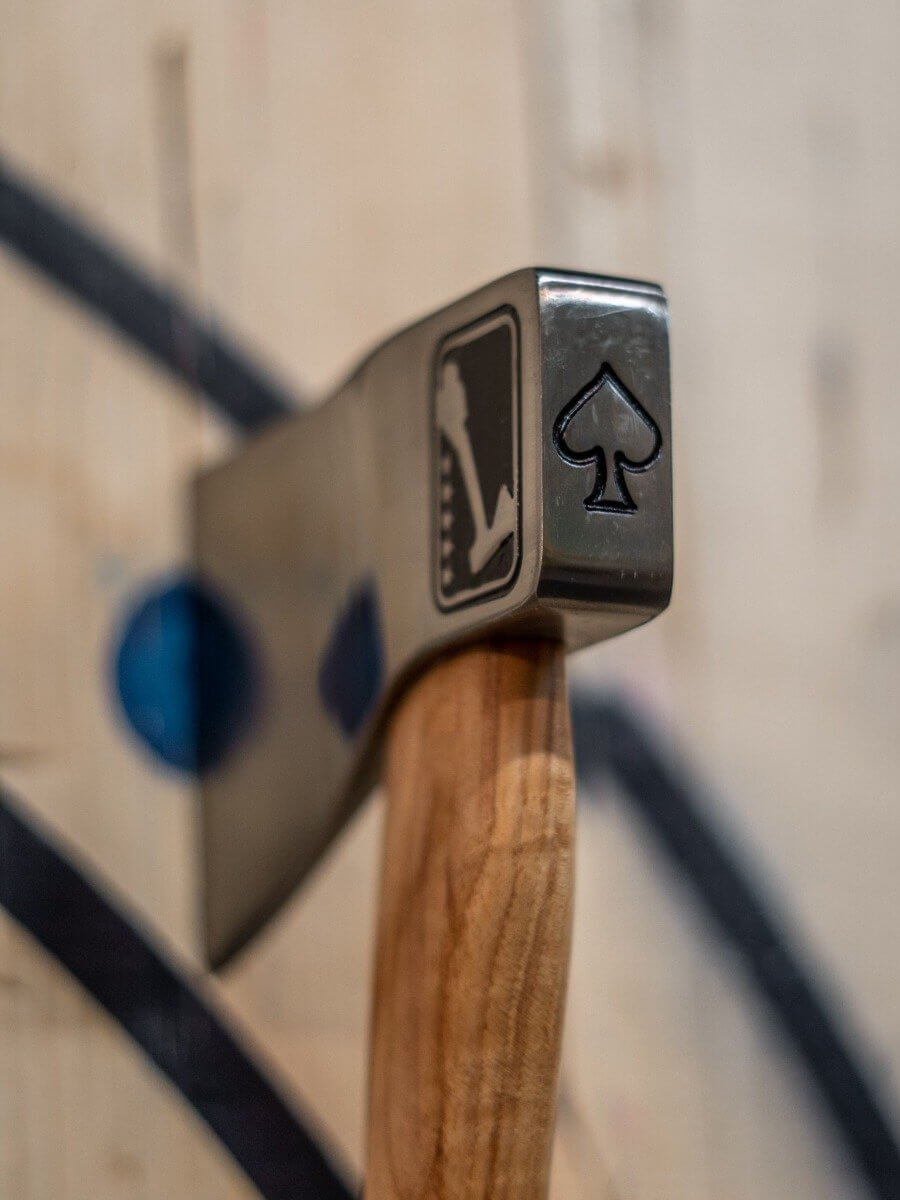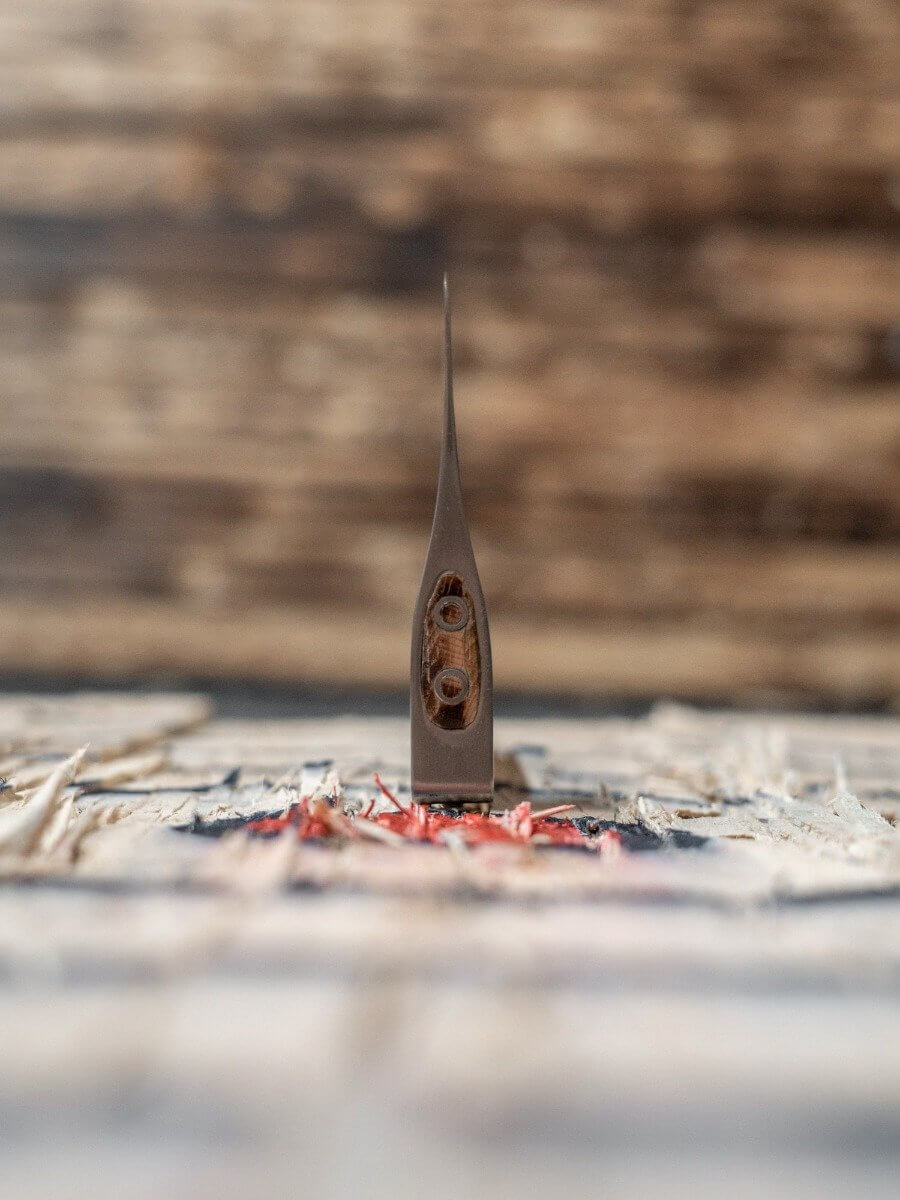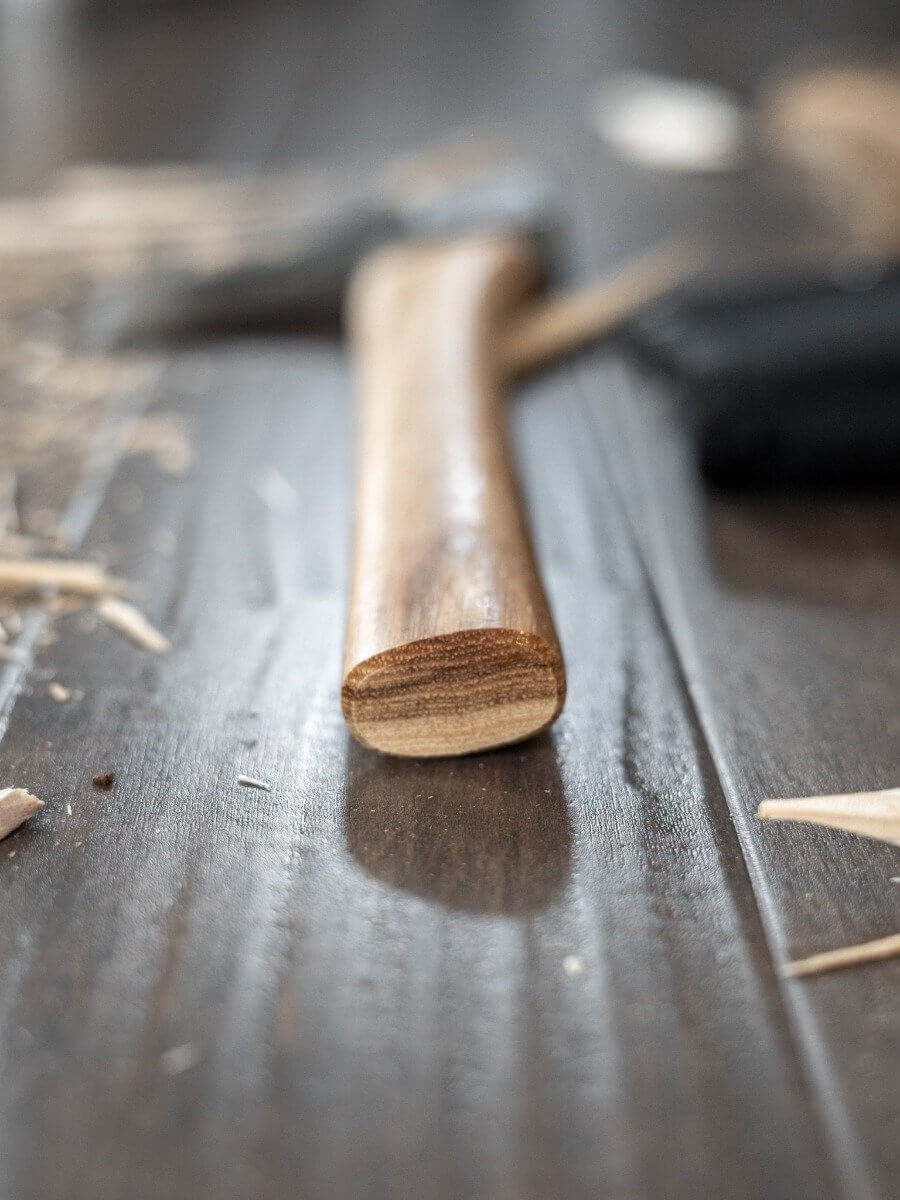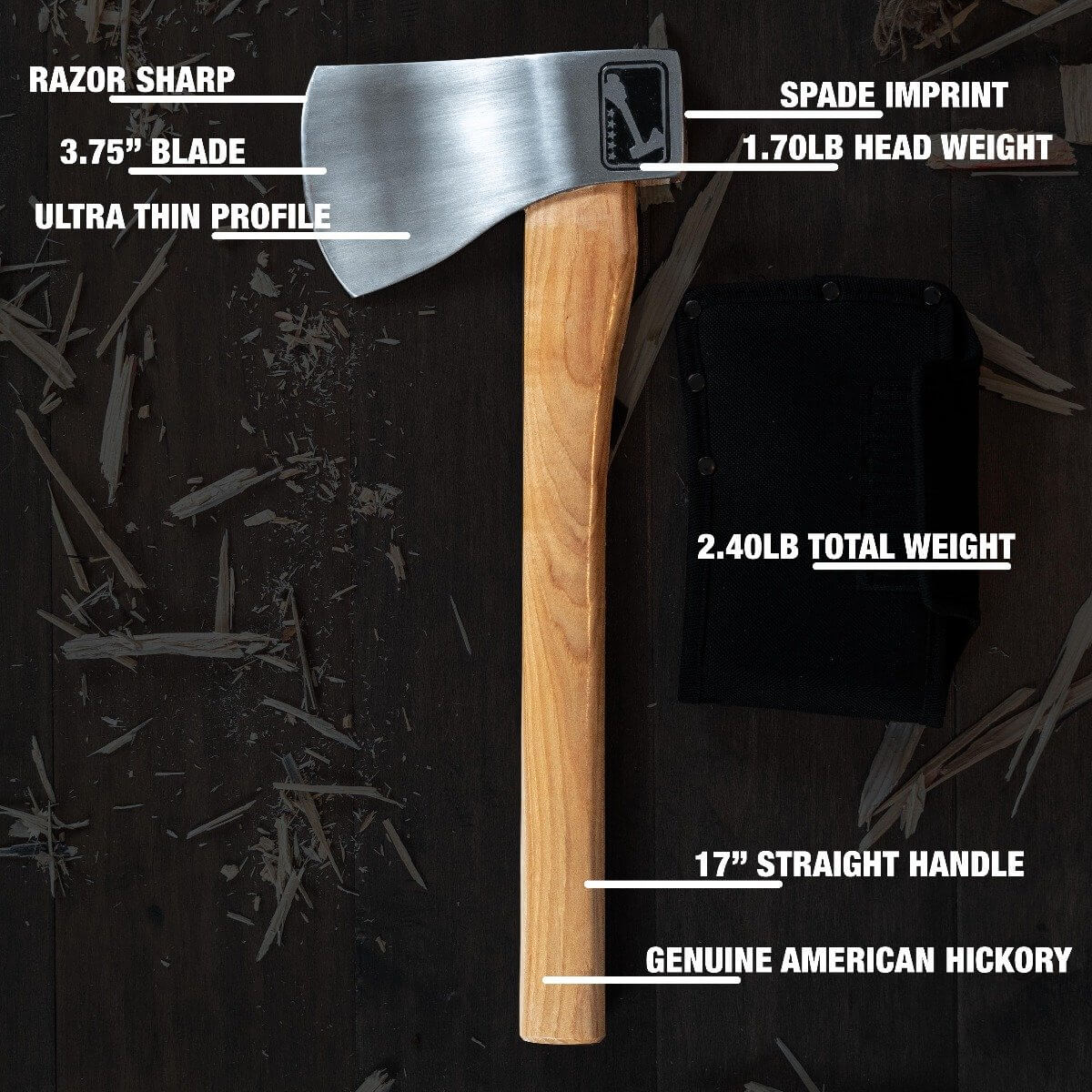 "OTHER THING I LIKE IS THAT THESE ARE BASICALLY READY TO GO RIGHT OUT OF THE BOX. I DON'T HAVE TO SHARPEN THEM, CHANGE THE HANDLE OR DO ANYTHING WITH IT."
Let John tell you all about why you should choose WATL axes. Oh and he'll show you too!
"IT DOESN'T REQUIRE MUCH, YOU JUST LET IT GLIDE AND IT'S GONNA STICK. IT DOESN'T REQUIRE ANY FORCE AT ALL"
The Ace of Spades was built to be the ultimate axe for professional axe throwers. Stop throwing so hard and increase your accuracy FAST!