World Axe Throwing League Starter Kit
Regular price

$239.99 USD

Regular price

$250.79 USD

Sale price

$239.99 USD

Unit price

per
"Everything you need to get started in the sport of axe throwing!"
- Mike M.
THE MOST POPULAR ITEM IN THE WATL STORE

Have you ever wanted to get started in axe throwing? There is now no better way! The World Axe Throwing League has curated everything you need to have to get started throwing axes. From the axes themselves to the whetstone to keep your axes sharp and even the markers and stencil to set up your own axe throwing target in the backyard.
ITEMS INCLUDED:
1 WATL Competition Thrower upgraded to The Butcher for the Premium Kit
1 WATL Big Axe upgraded to The General (Straight Handle) for the Premium Kit
1 Version 4 Target Stencil
3 WATL Refillable Markers (1 Red, 1 Blue, 1 Black)
WATL Whetstone
Check out how to use the stencil here!
Our throwing axes are built specifically for axe throwers with extremely thin profiles to give you the best chance at sticking your axes to the target to help you improve FAST!
Please note: Shipments to the UK & countries outside of North America may have local import duties/taxes charged on purchases.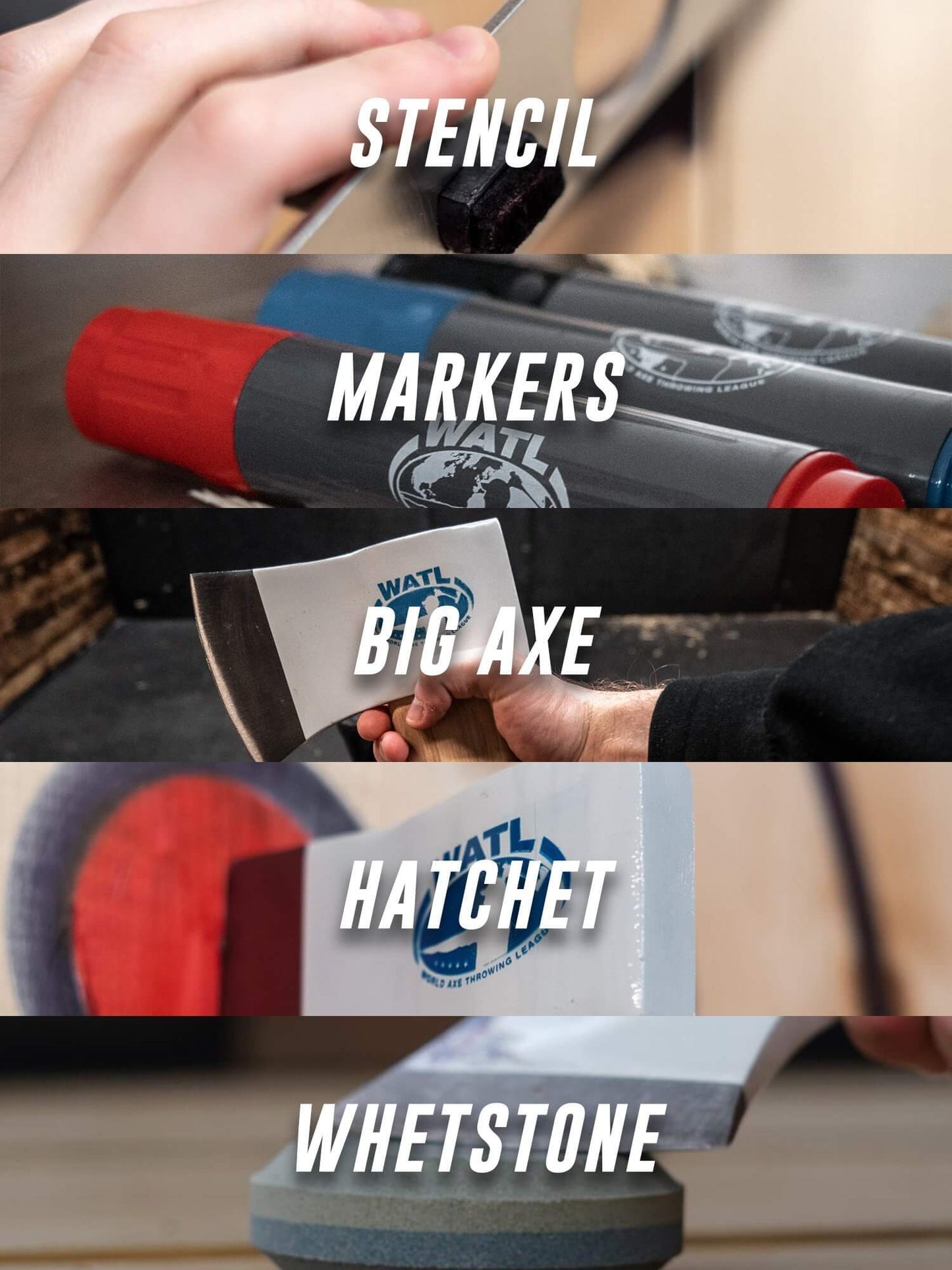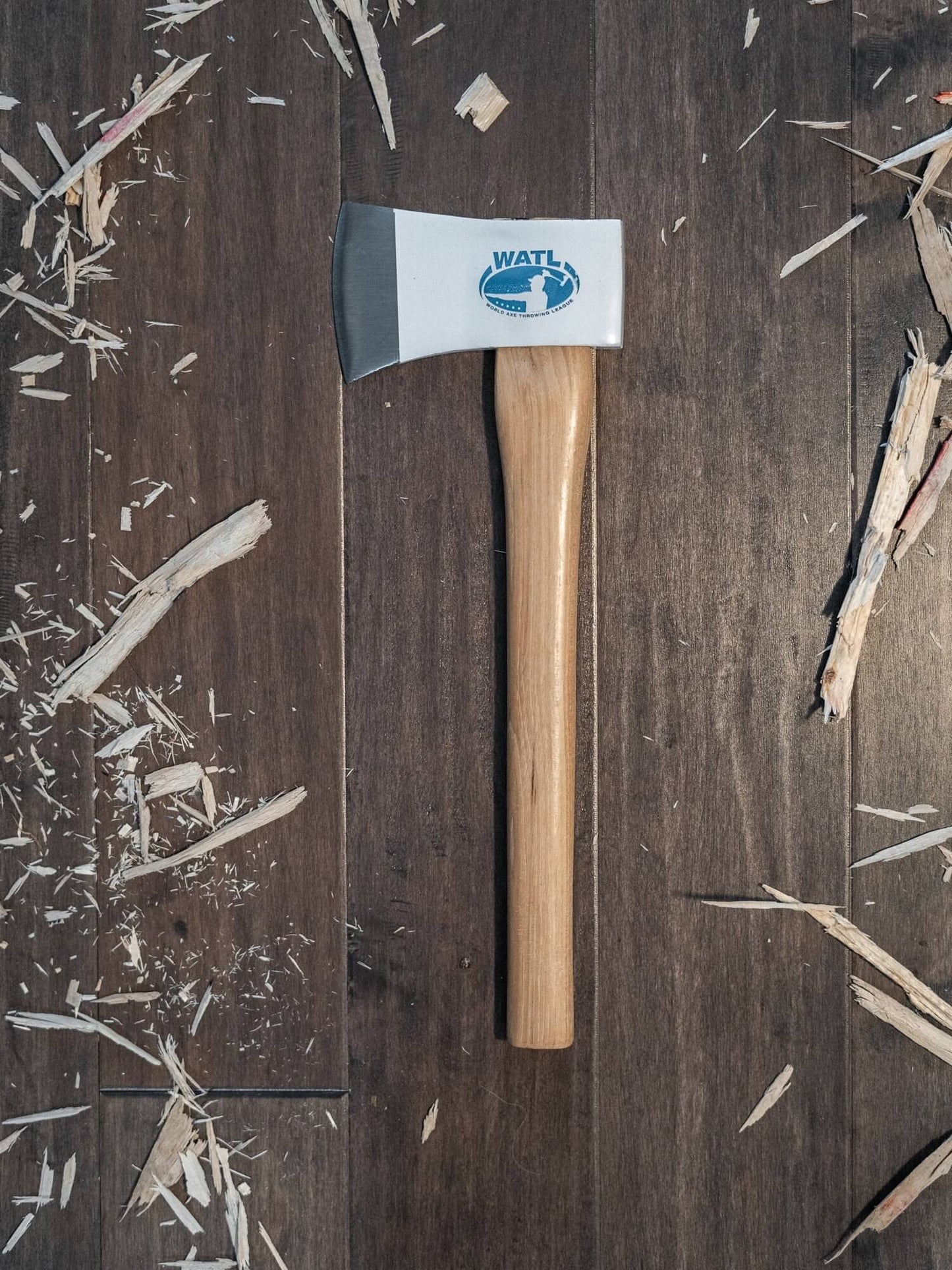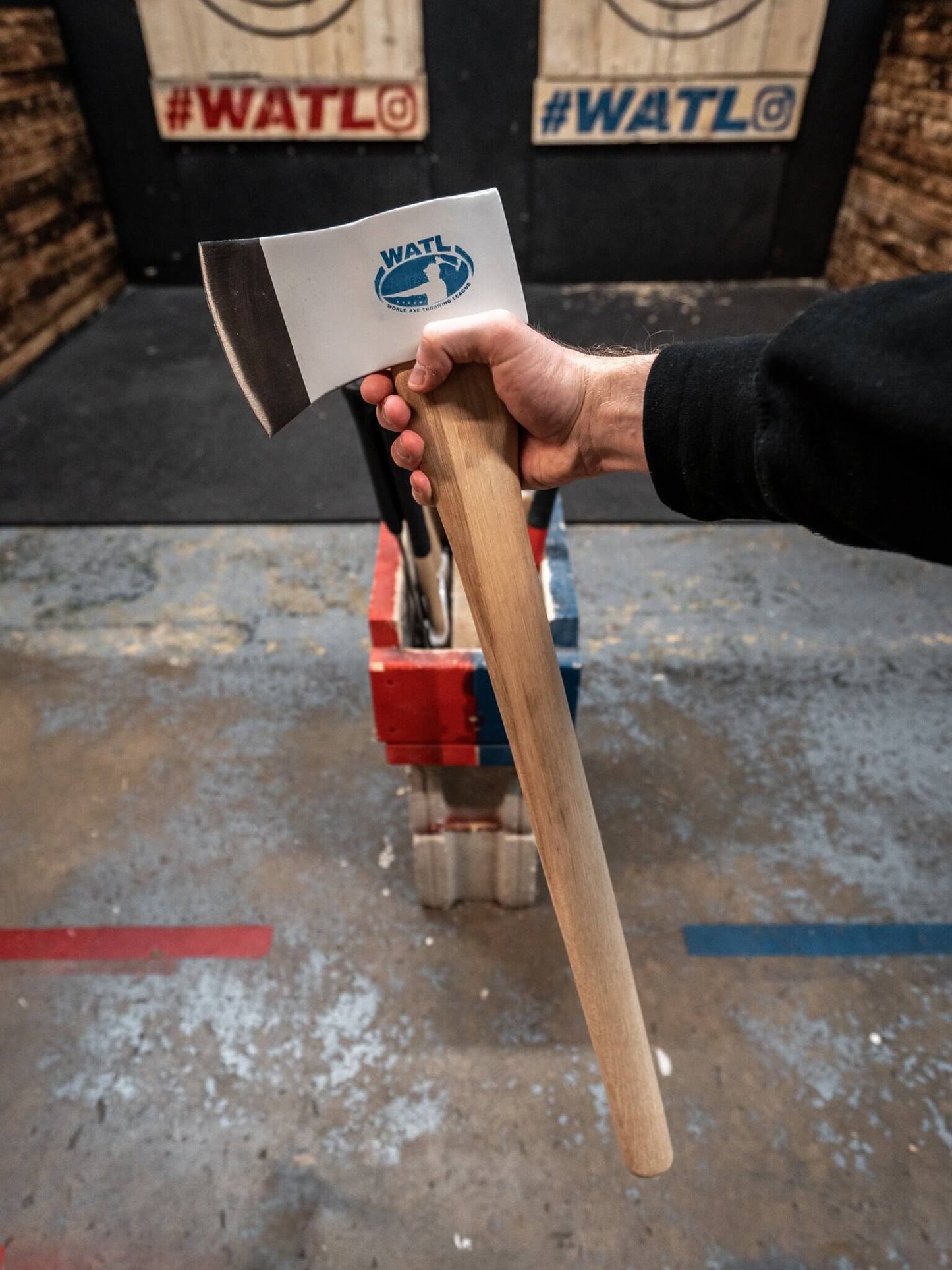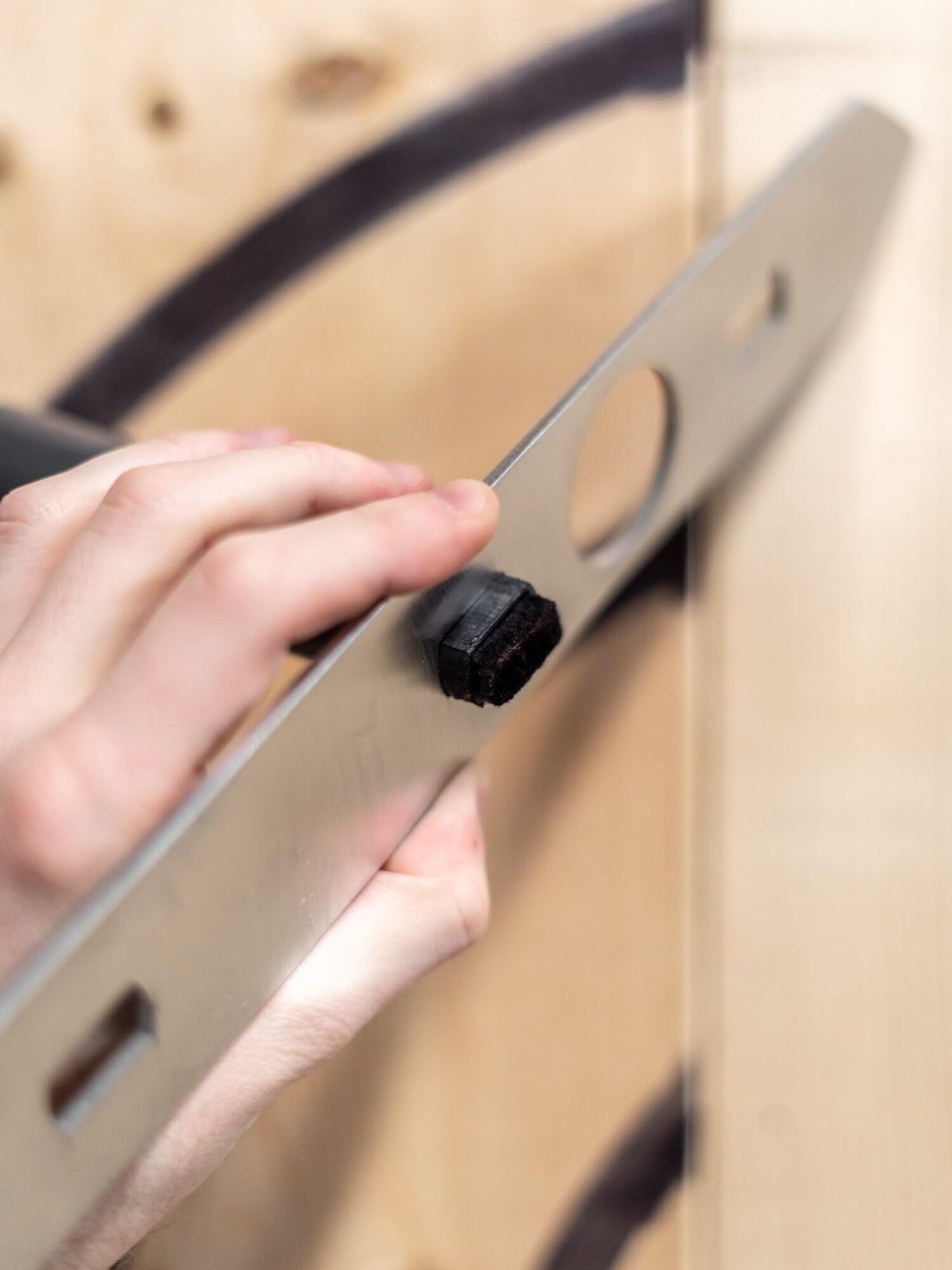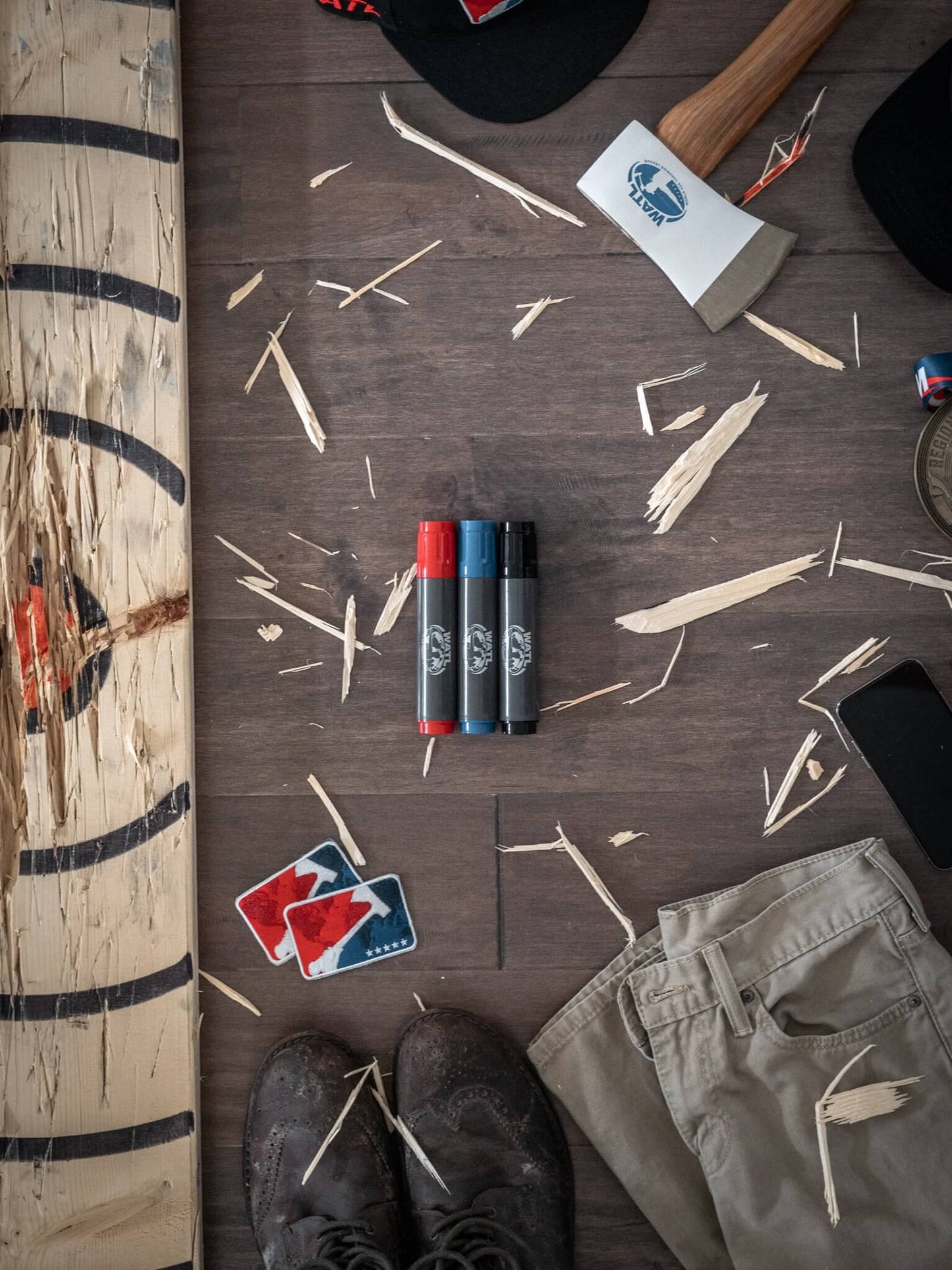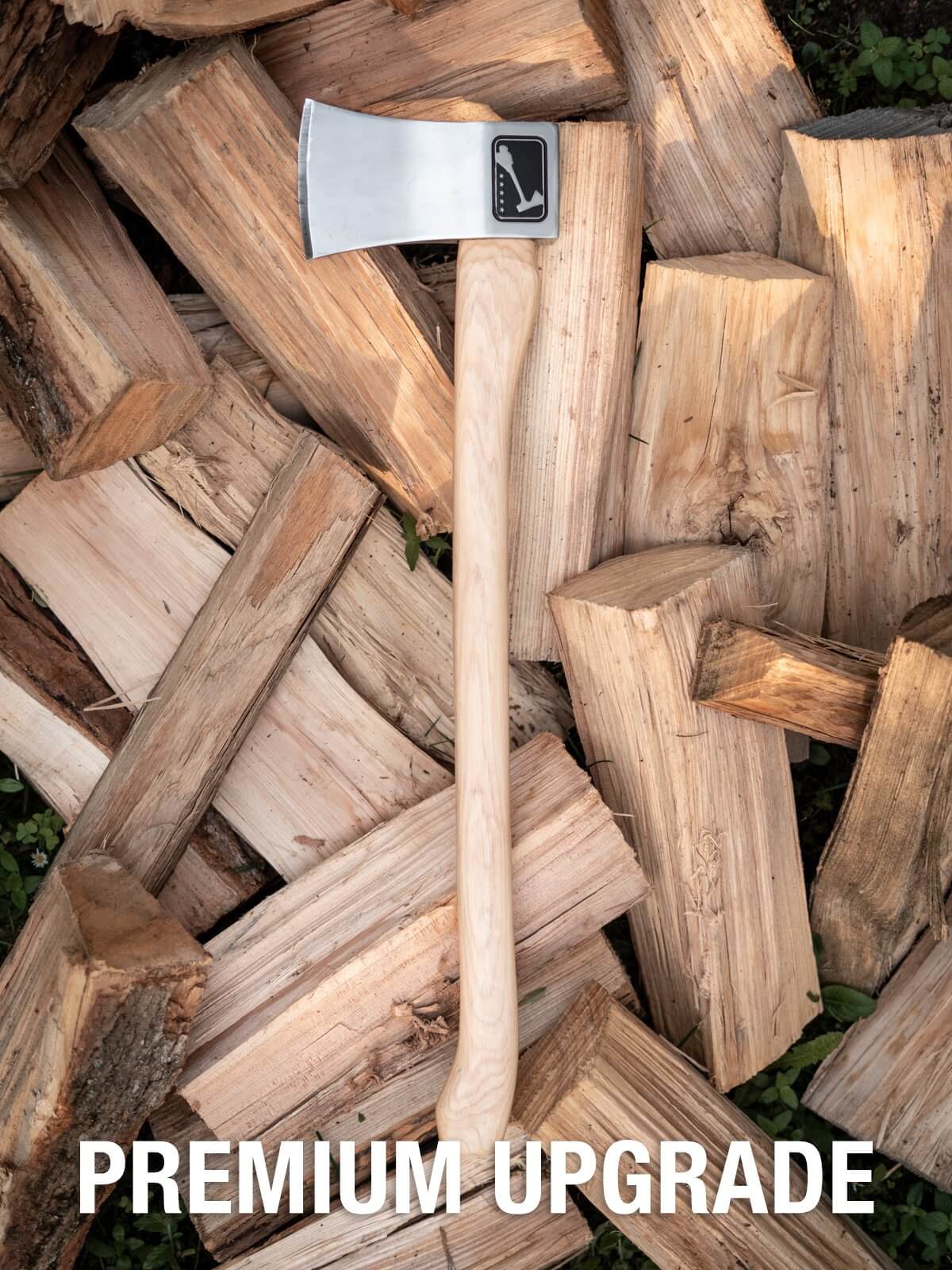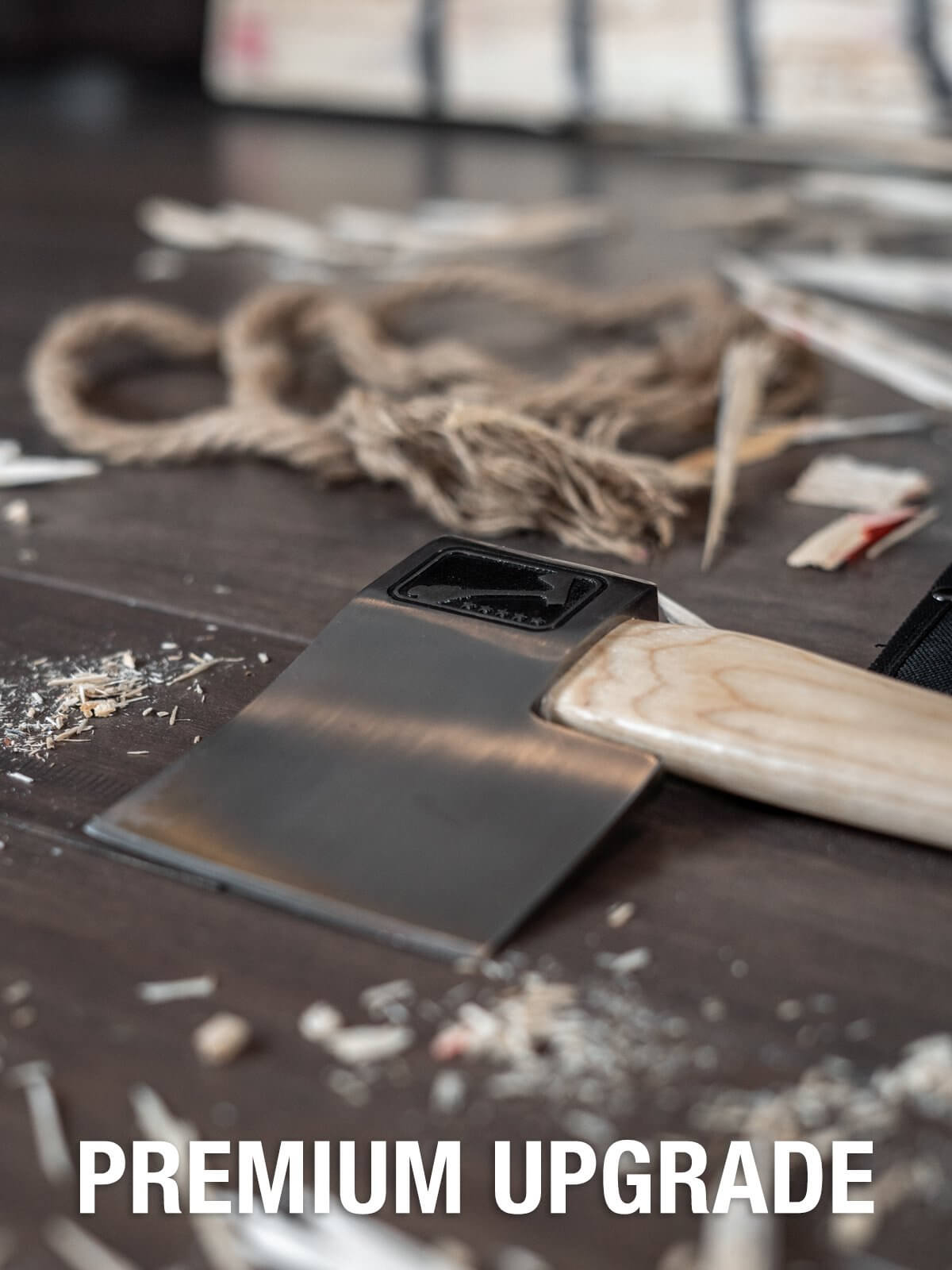 "OTHER THING I LIKE IS THAT THESE ARE BASICALLY READY TO GO RIGHT OUT OF THE BOX. I DON'T HAVE TO SHARPEN THEM, CHANGE THE HANDLE OR DO ANYTHING WITH IT."
Let John tell you all about why you should choose WATL axes. Oh and he'll show you too!
"ANYBODY OUT THERE, I'D RECOMMEND GETTING YOUR AXE AT THE WORLD AXE THROWING LEAGUE! THEY MAKE THE BEST." - CHRIS C.
Hardware store hatchets really just don't cut it! Pun intended. Stop settling for non-throwing axes and pick up a competition thrower today!
"YOU'LL SEE THAT THE HOLES FIT PERFECTLY WITH THE MARKER. THIS STENCIL IS SPECIFICALLY BUILT FOR THE WATL MARKER. SO EVERY SINGLE TARGET NOW WILL BE BUILT TO REGULATION."
We've created the best axe throwing stencil on the market. Build perfect targets every time with no guess work!